The day after Christmas, my family sat in our living room and brainstormed ideas of how to spend the rest of the holiday break. A day trip to Steamboat was proposed and, around 7:35 a.m. this morning, we rolled out of Golden, Colo., and headed westbound on I-70.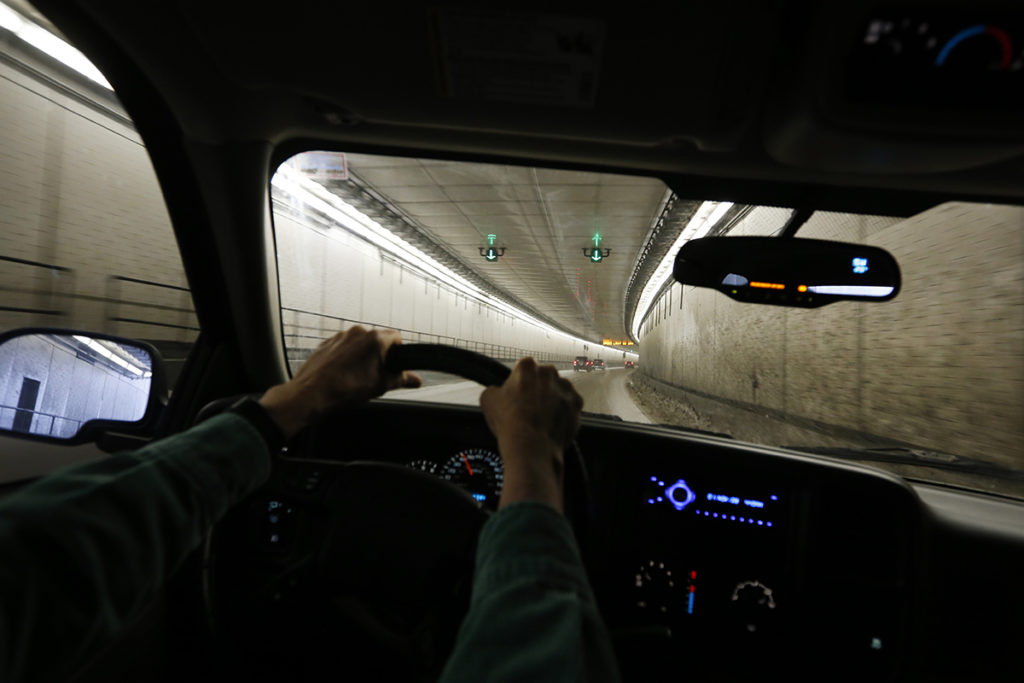 Flurries greeted us along the way but we were granted a temporary reprieve upon reaching the 1.6-mile Eisenhower Tunnel. After we crossed the continental divide within the tunnel, we were greeted with even more snow.
Halfway between Silverthorne and Kremmling, the skies cleared and we were greeted by a stunning view of Green Mountain Reservoir and even some brave ice fishermen in a red Eskimo tent.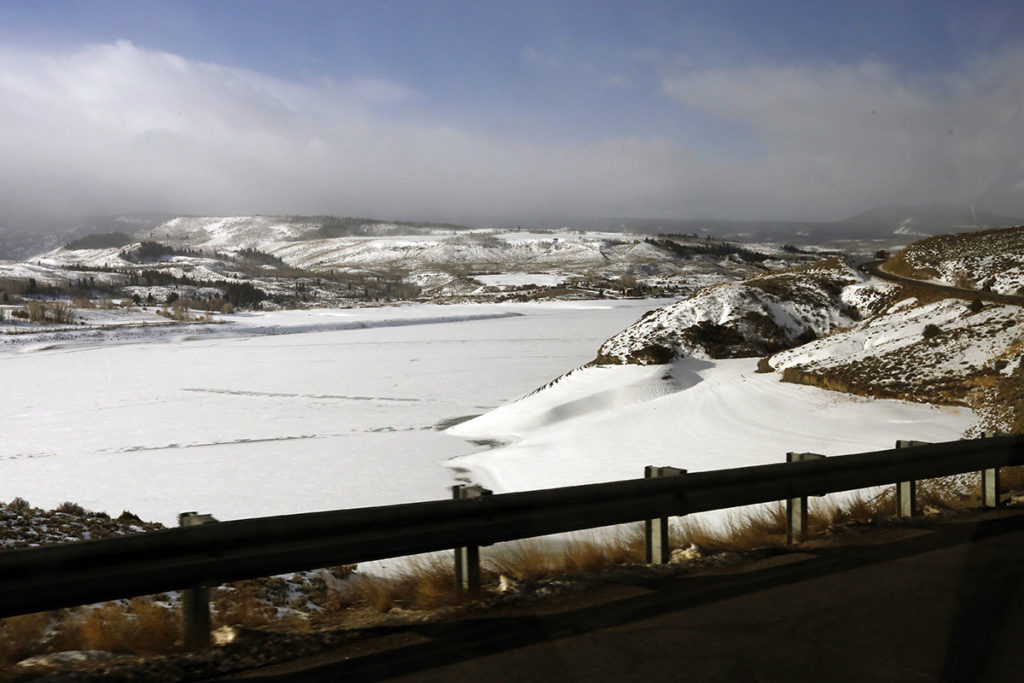 We stopped briefly in Kremmling and admired the vast beauty of the howling landscape before continuing on toward Rabbit Ears Pass. Near Bear Mountain, the conditions worsened and visibility decreased considerably. We passed a semi that had slid off the road and started discussing whether we should turn back.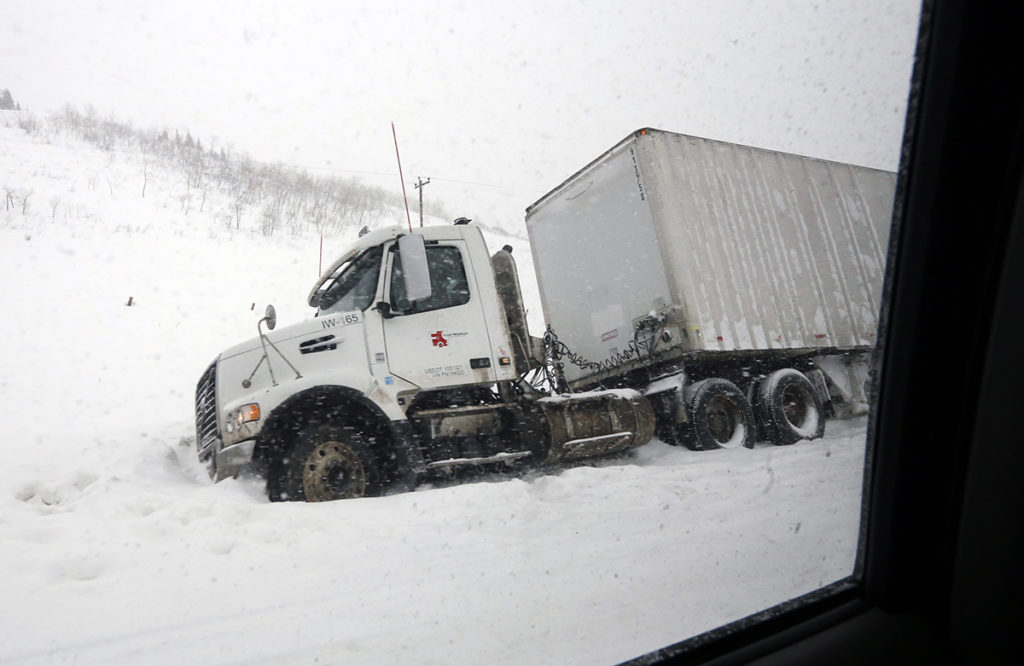 After a few more miles, we reversed course and tried to head back down the mountain but a state trooper blocked our way. "We're going to close the road for about 15 minutes while we pull out a semi," he said, before returning to his car.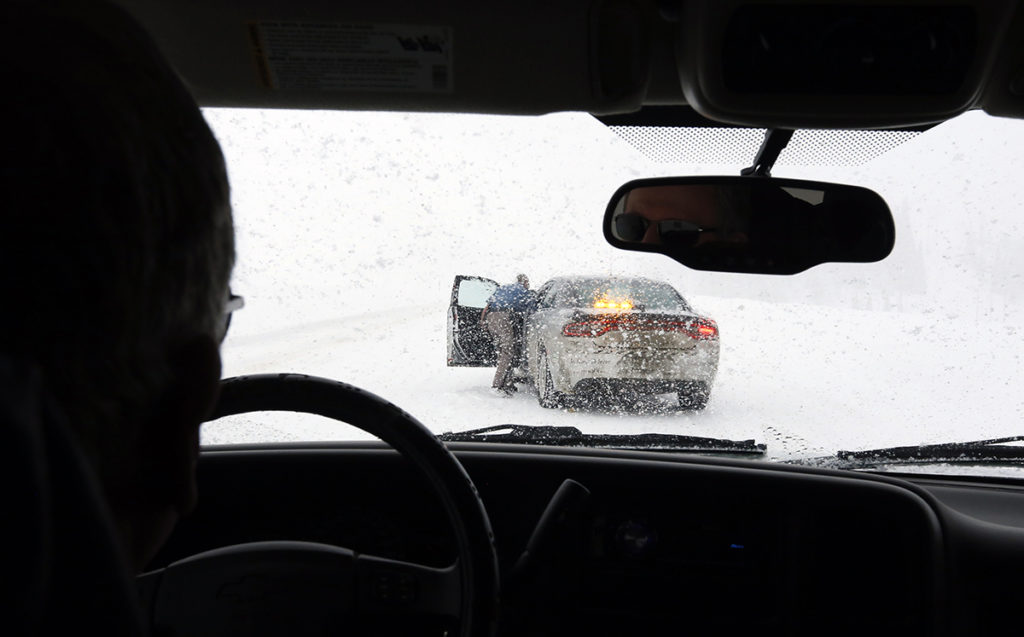 We turned off our car's engine and watched in silence as the snow unleashed its fury on a nearby patch of trees.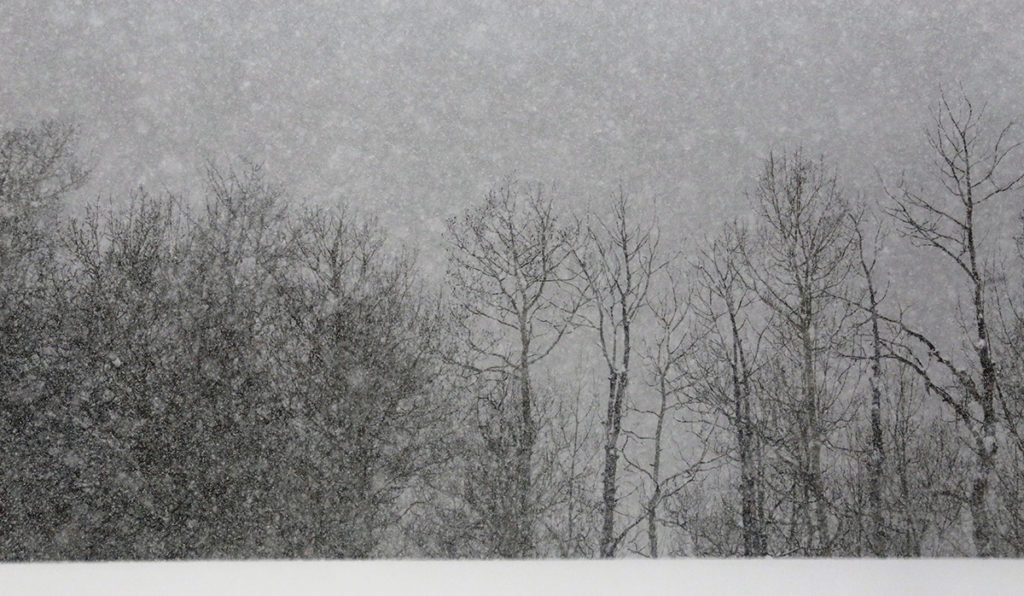 Cars began to accumulate behind us while we waited and one fellow even left his car and offered some beef jerky to the trooper, which he accepted. ("It must have been some pretty good jerky," my sister remarked.)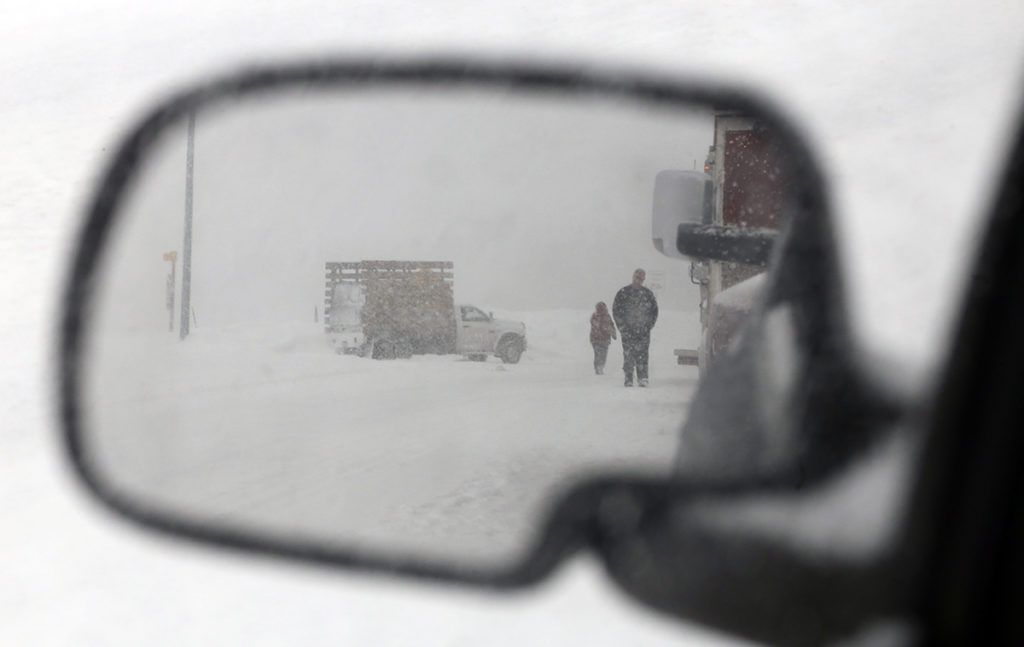 The wait was thankfully short. Nine minutes later, we were on our way again.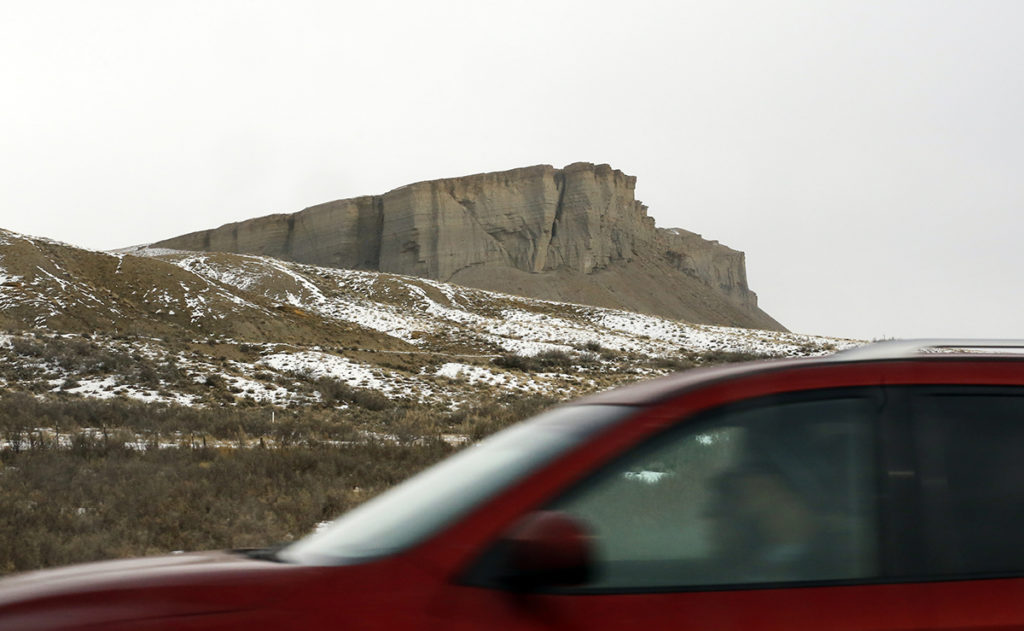 We passed desolate structures, craggy peaks, and some wildlife, including a coyote my sharp-eyed mother spied on our left, before arriving back in Silverthorne.
We had hoped to make it to Idaho Springs for lunch but discovered eastbound I-70 was closed due to two accidents involving about 25 cars.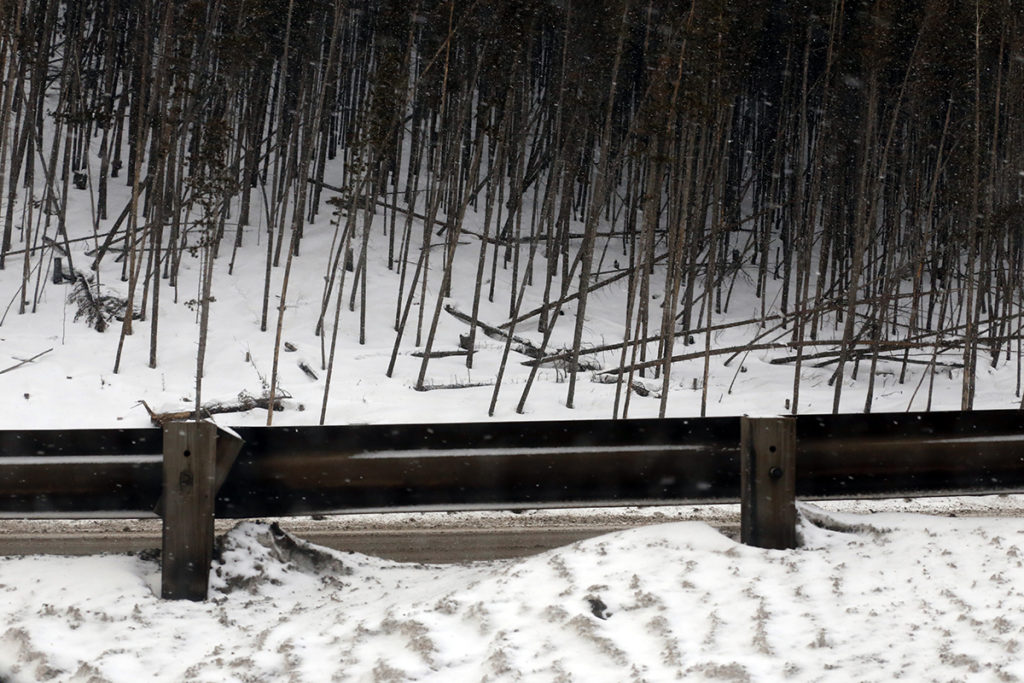 We lunched in Silverthorne and, by that time, the highway had reopened and we resumed our slow crawl back to Golden.
It took an hour and 20 minute to travel seven miles—from Silverthorne back to the Eisenhower Tunnel. At one point cars were at a standstill and people turned off their engines and stretched their legs on the highway.
While cars inched their way forward, skiers zipped down the slopes to our right while others made their ways back up the slopes on lifts.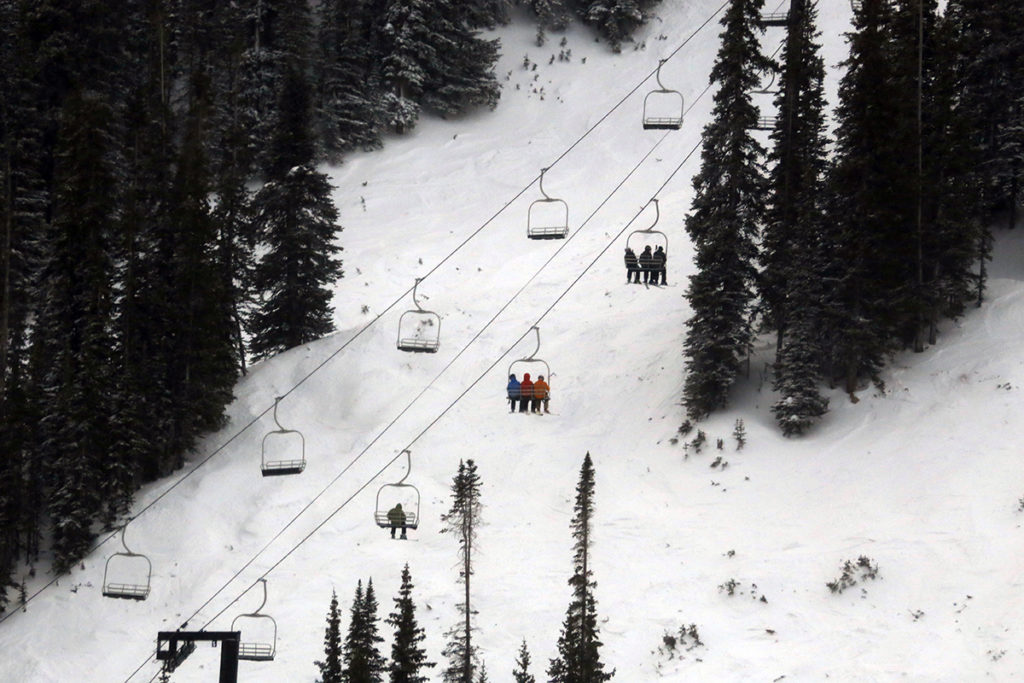 Chain laws were in effect and dozens of semis lined the highway's shoulders as their drivers worked to comply with the regulation. Sailing was smoother, though, after exiting the tunnel and making our descent into Georgetown.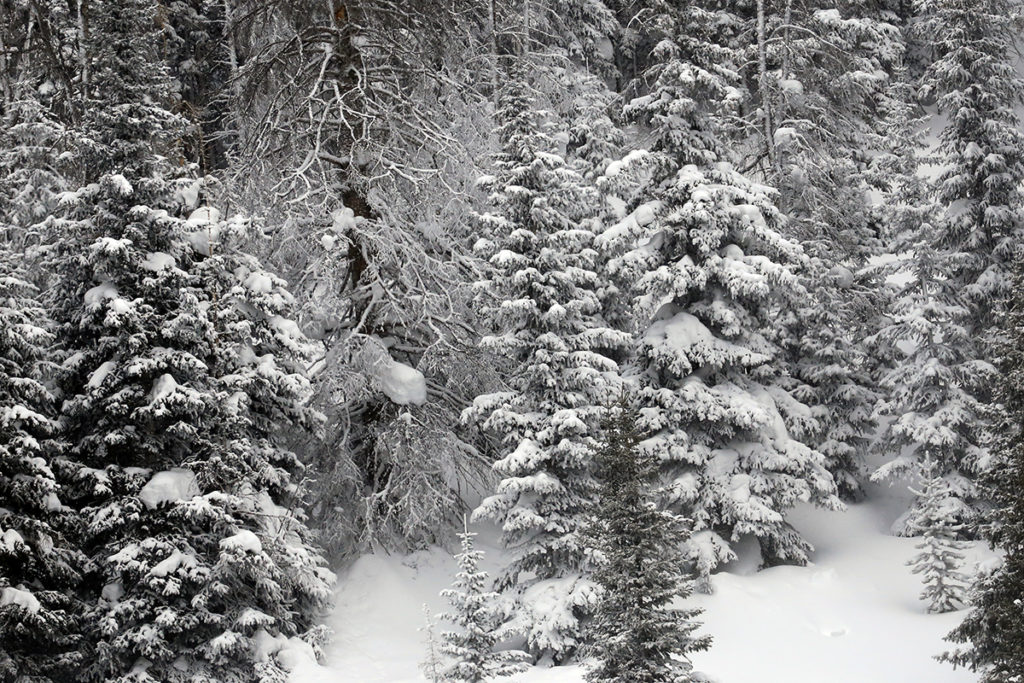 When we neared Evergreen, clear skies returned once again and we traveled under the purple hues of the fading sunset.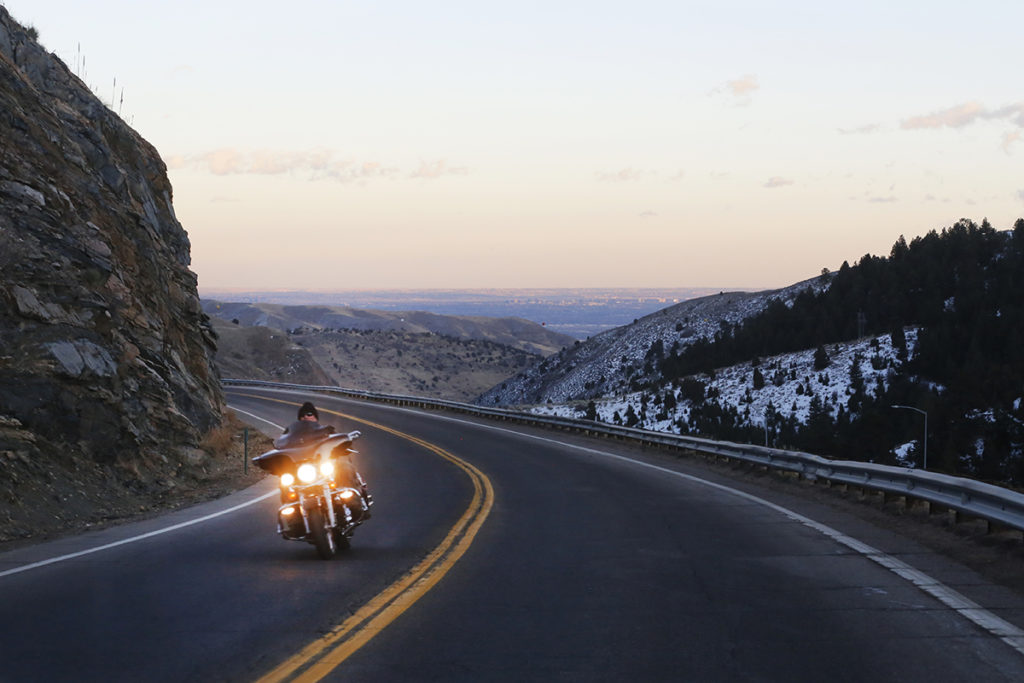 Though our original plans had shifted, we still enjoyed one another's company and the chance to see some of Colorado's rugged beauty.