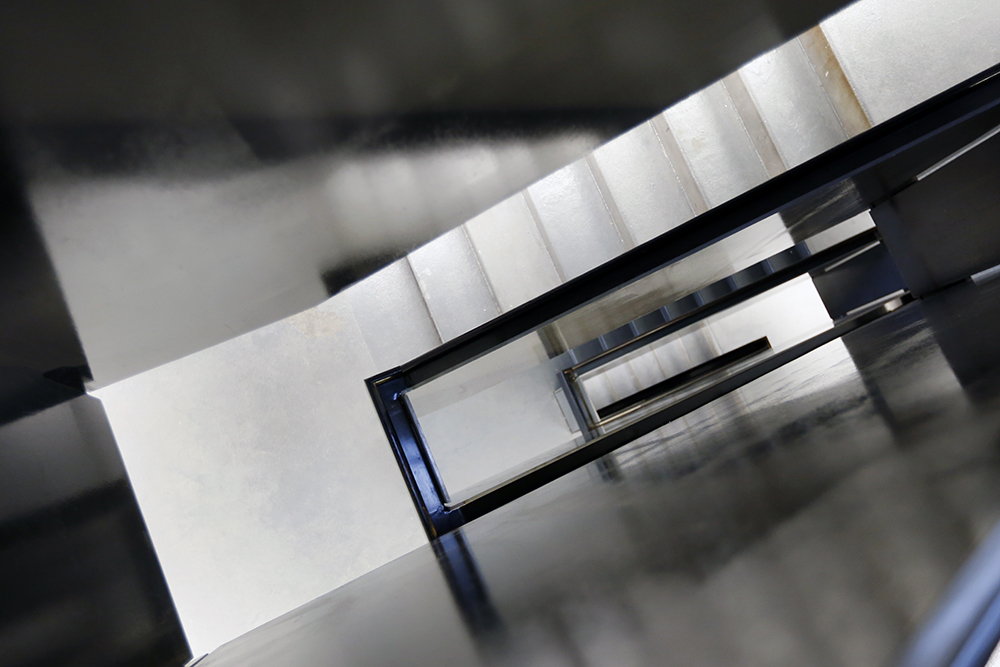 My sister emailed me on Jan. 1, 2017, and asked if I wanted to join her in LoDo later in the week to sample the city's Museum of Contemporary Art. I did some checking online and found out the institution houses five galleries, three educational venues, a gift shop, and a rooftop café. We decided to give it a go and set off for Denver on Tuesday afternoon.
After a harrowing, three-point turn necessary to enter a nearby parking garage, we soon found ourselves awash in sun while the building's eastern side slowly came into view. A large glass window allowed us to peer into the raised first floor and my sister joked that she could see a "contemporary person" inside perusing the art.
After checking in, we ourselves began to peruse the art, which was eclectic but also somewhat predictable. All the frames were rectangles, for example, and the space itself was a bit boxy. I'm fond of minimalism but wish other shapes besides angled ones were included in the museum's design.
After spending some time in the basement crafting some abstract watercolors, we explored the first floor. The vivid colors of this piece, MILK, by artist POSE, attracted my eye.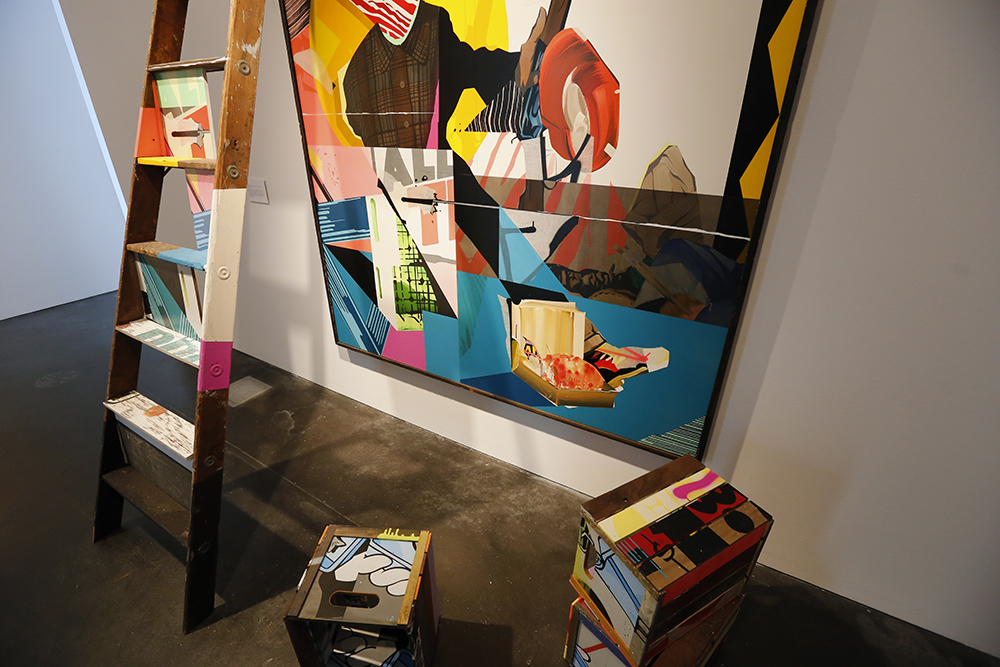 After surveying the remainder of the first floor, we ascended the stairs to the Bubble Garden. Two teenage girls sat chatting on top of the hard plastic spheres. We quickly past them and found ourselves immersed in floor-to-ceiling, two-dimensional art created by local high school students.
At the end of the room sat an artist quietly fixed on a sheet of paper while the sounds of rapid-fire French rap blasted from a tiny speaker connected to his nearby phone.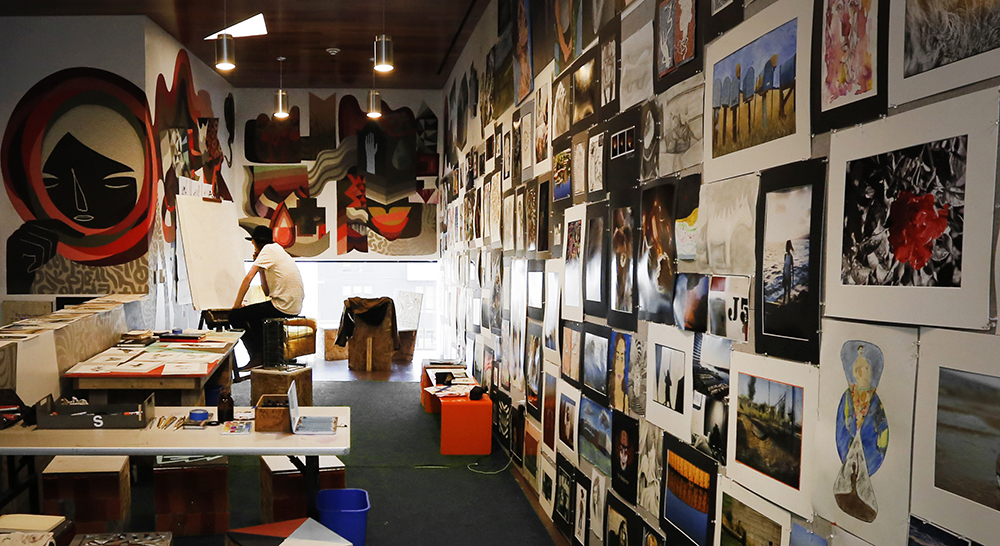 He broke his trance and chatted with my sister and me for a few minutes and invited us before returning to his perch to use any of the art supplies grouped together on nearby tables. We lingered a few moments more and then found ourselves on our last stop, the rooftop cafe and deck. It was chilly outside but that didn't stop the streets below from teeming with motion and noise.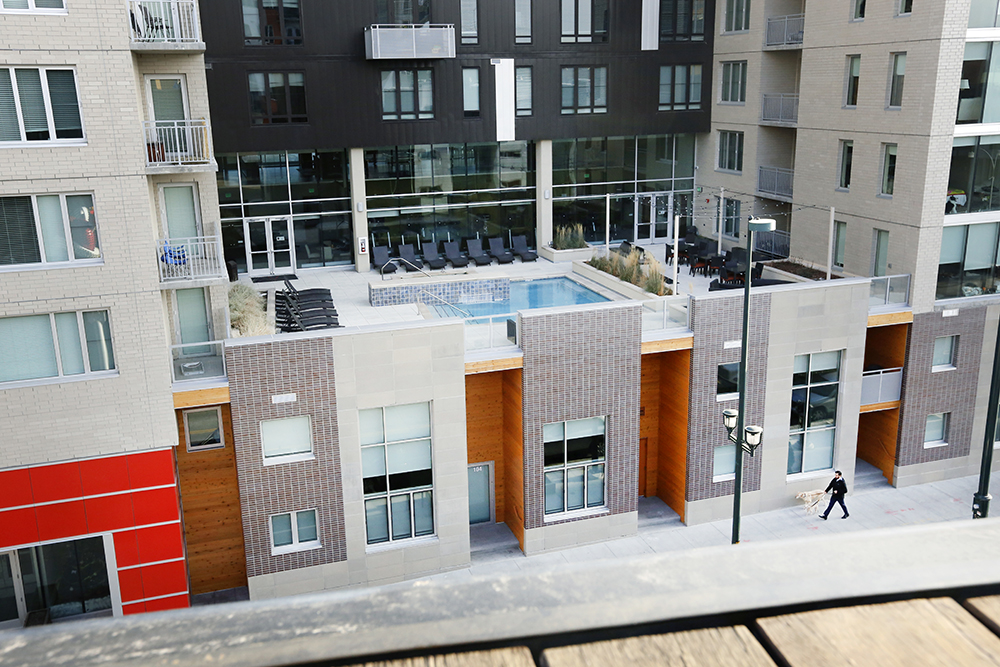 Before leaving, my sister grabbed as a souvenir one of the café's tastefully designed menus. "I wonder if this is open on Valentine's Day?" she asked aloud.