Thomson's academic work, which has been published in "Journalism Practice," "Journalism Studies," and "Visual Communication Quarterly," explores minority portrayals in the media and the cultural and environmental factors that influence the production of visual journalism.
Below are selected publications:
Citation: Thomson, T. J., & Greenwood, K. (2016). Beyond Framing: Influences of subject–photographer interactions on visual journalism. Journalism Practice, 1-20. doi:10.1080/17512786.2016.1152908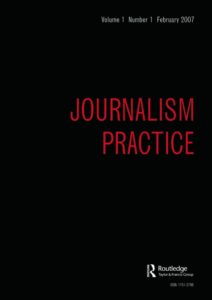 Abstract: Visual news media's framing has been well studied; however, production factors and cultural conditions involved in photographer–subject interactions have attracted less scholarly attention although they are no less influential in determining the depiction. Guided by social constructionism theory, in-depth interviews with staff photojournalists at a daily community newspaper in the Midwest and an analysis of their work revealed 22 variables that impact how and why images look the way they do. Photojournalists have complete control of only two of these variables, share partial control of 13, but have no control over the remaining seven. The photographers also shared insights into how to improve their journalism's verisimilitude when dealing with reactive subjects. The results support concepts of social constructionism that the subjects of photographs are most comfortable with photographers who share similar characteristics, but that some characteristics can have greater influence. The results also highlight areas where photographers might focus in pursuit of authenticity in journalistic photographs.
Click here to view the article.
---
Citation: Thomson, T. J. (2016). Freelance Photojournalists and Photo Editors: Learning and adapting in a (mostly faceless) virtual world. Journalism Studies, 1-21. doi:10.1080/1461670X.2016.1215851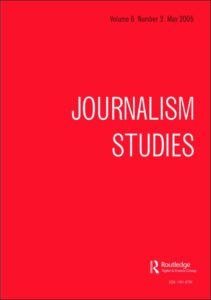 Abstract: 
Since 2005, journalism has experienced a series of seismic changes due to economic factors, technological changes, and shifting priorities and news values. Photojournalism has been particularly affected by technology and business model changes, leading more outlets to rely on often geographically remote freelancers at the expense of dedicated photo staffs. These remote working environments and the mediated communication they necessitate have profound impacts for photojournalists' development, roles, and responsibilities. Through in-depth interviews with photo editors and freelancers at top media outlets in the United States and guided by professional socialization, mentoring, and learning theories, this study explores what happens when the photojournalist–editor relationship is strained, mediated, or severed. It also seeks to examine what impact mediated interactions have on photographers' learning and the quality of the media they produce. The findings reveal that the post-digital freelance model is more linear than the hierarchical staffer model and has a positive influence on workforce diversity, albeit at the expense of freelancers' professional development and their opportunities to receive feedback from editors.
Click
here
to view the article.