Through what is now the CENEVOX® brand, Thomson has provided photography, design and/or writing services to hundreds of clients. More than 30 publications have featured his award-winning work.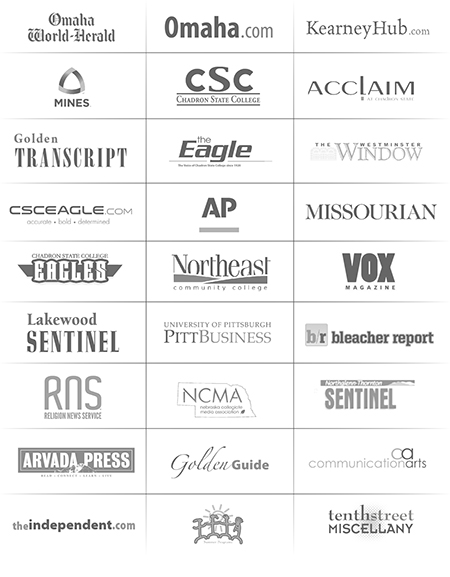 Whether working for a client with hundreds of thousands of subscribers or shooting an intimate party for a small group of friends, Thomson brings his trademark dedication, vision, and excellence to each and every assignment.
Here's some unsolicited feedback from some of his clients:
"Great photos and content."
Connie White, Deputy Metro Editor, The Omaha World-Herald
"He helped us greatly with our fire coverage."
Jeff Bundy, Photo Director, The Omaha World-Herald
"Each image is breathtaking and eloquently designed."
Mackenzie Koffenberger, Event Planning Intern, Highline
"You've been doing a great job and continue to provide diversity through lens selection and compositional awareness. Keep up the good work."
Justin Sagarsee, Photo Editor, Mile High Newspapers/Metro North Newspapers
Interested in being his next client? Stop by the "Contact" page and let him know about your project.