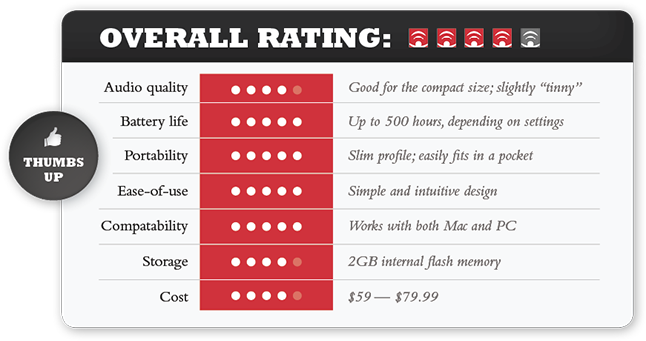 As a reporter and aspiring multimedia journalist, one of the first tools you should have in your kit is a digital recorder. I bought an Olympus's WS-801 Digital Recorder several weeks ago and have appreciated its compact size, sensitive microphone, and affordable price tag.
Read an in-depth review of each category to find out if the WS-801 is for you.
AUDIO QUALITY
✭✭✭✭✩
This isn't a solution for audiophiles or musicians. It's excellent for recording interviews or meetings and using it to later transcribe notes from.
It can be used for multimedia projects in a pinch, but the audio can be slightly tinny and its audio quality suffers on the extreme ends of the frequencies.
You can listen to a 18-second sound clip of audio recorded on the Olympus WS-801 by clicking the "play" symbol below.
Audio recorded on an Olympus WS-801 // Subject approximately four feet from microphone.
BATTERY LIFE
✭✭✭✭✭
The recorder only requires a single AAA battery to power its functionality for up to 500 hours. There is a battery icon included in the LCD display, to enable user to gauge use.
PORTABILITY
✭✭✭✭✭
The WS-801 packs a punch in a small package. I can slip into a pocket and forget I have it with me. Its slim profile and tiny footprint not only makes it portable, but also is less intimidating to sources than a larger recorder might be.
···
VERDICT: Overall, the WS-801 is an excellent value that produces nice, but not great, audio for casual use.