Light, through varied intensity and wavelength, creates an endless color bouquet each day.
The human eye can only discern a few hundred thousand of these, but not all colors, or their combinations, are equally as eye-catching.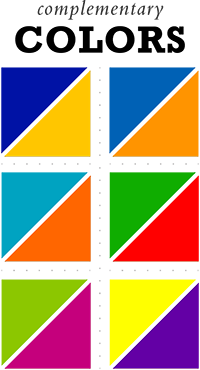 Colors look different depending on what other colors accompany them. A host of classical figures, from Aristotle to Thomas Aquinas, noted that some colors were more dominant in certain combinations than others.
Italian artist and engineer Leonardo da Vinci noticed that colors that appear opposite each other on a color wheel possess the most contrast.
The chart at left illustrates 12 complementary color variations.
Possessing some color theory knowledge enables photographers and artists to actively seek out these combinations and incorporate them into their craft.
Some combinations, such as the cool and warm hues of teal and orange, are often present each morning and evening as the soft light of the rising or setting sun contrasts with the cool hues of the surrounding scene.
Photographed individually, a building, woman, or sunset might not evoke much emotion.
Together, however, they provide an engaging synthesis that allows the viewer to experience an emotional connection and to benefit from a sense of scale and context.